Host a Tabletop Hunt
Volunteer with our Special Needs Team
We invite you to consider, as an individual or small group, hosting a table for this fun-filled hunt!
Reminiscent of Trunk or Treat trunk-hosting, this is an opportunity to decorate a table reserved for you in the Great Room and be part of the joy. You'll bring your supplies Saturday morning, April 11, and decorate your tabletop. Add filled eggs supplied by The Chapel or supply your own, and then step back and enjoy as adorable kids go on the hunt!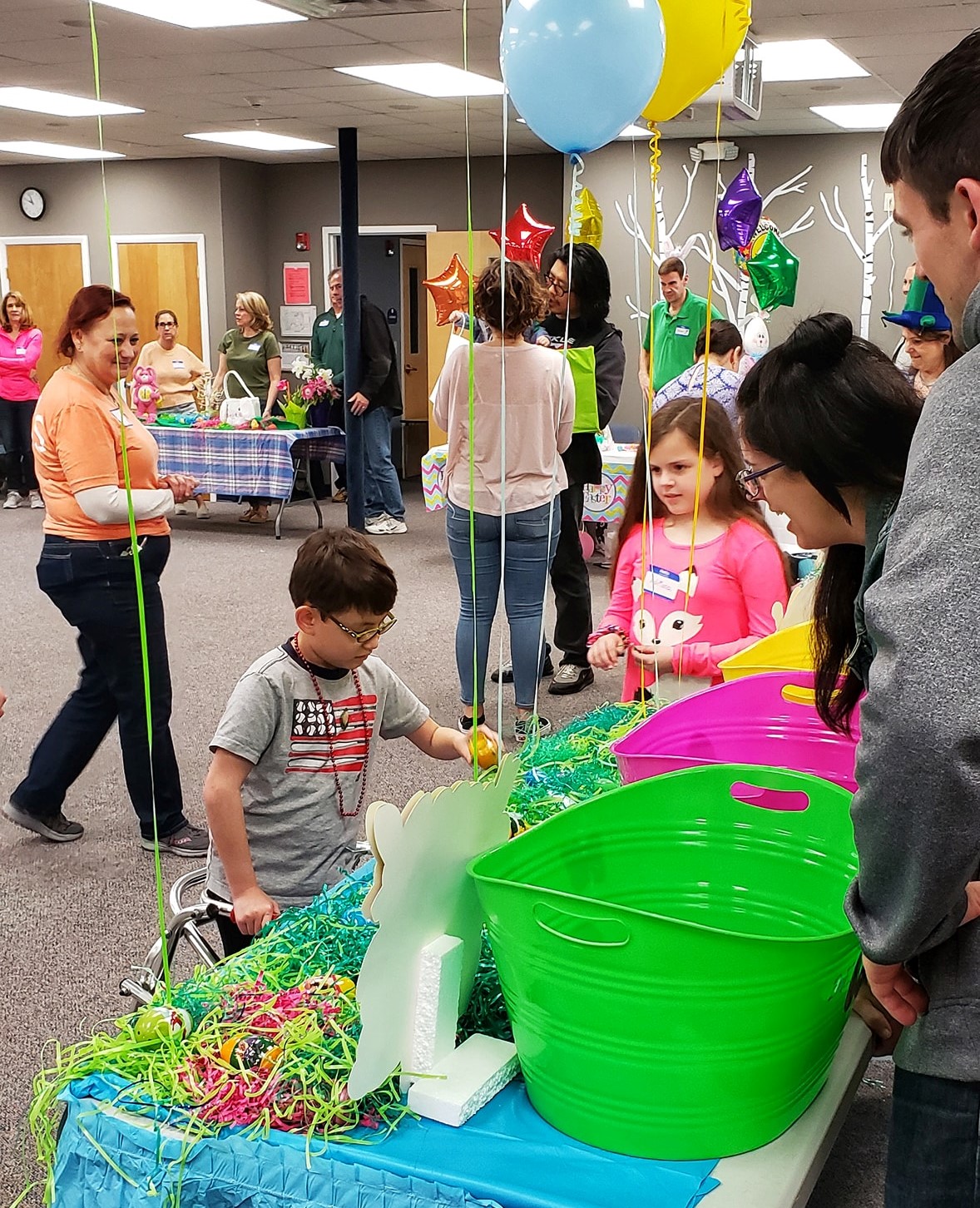 "I cannot express how happy this makes me! I'm so grateful SOMEONE in the community recognizes that children with disabilities should have an egg hunt where they can actually reach the eggs!"
– A parent, our first tabletop hunt in 2018
Have fun choosing a child-friendly theme or creating your own. These can be as complex as a popular kids' movie or board game, or as simple as a single color! The key is safety and fun. Make sure your items will not easily be pulled down onto a child (tied or taped down), and don't use your aunt's best tea party china! Do consider paper décor (kids' birthday party table items), helium balloons, inflatable and lightweight items for height. Simple is great! Email if you have any questions or concerns about setting up your table.
Please sign up by March 29. You will receive a confirmation of your reserved table, its dimensions, more detailed instructions, and more. Decorators will need to set up a table by 9:00am, latest, and arrive any time after 8:00am.
For more details about our Egg Hunt, click here.