Monday, July 13, 2020 - Friday, July 17, 2020
All middle schoolers (students entering grades 6, 7, 8, and 9) are invited to join us for the 2020 Lockdown Games.
This. Is. Lockdown Games 2020!
Join us every morning at 9:00am online for some crazy videos, hilarious games, teaching and worship! This year the theme is CHAMPION – Do you have what it takes to become the champion you were created to be?
We are also excited to announce that in addition to the online morning session, we will be hosting IN PERSON Tribe Games on Monday, Tuesday and Thursday! Here's the daily schedule and tribe breakdowns...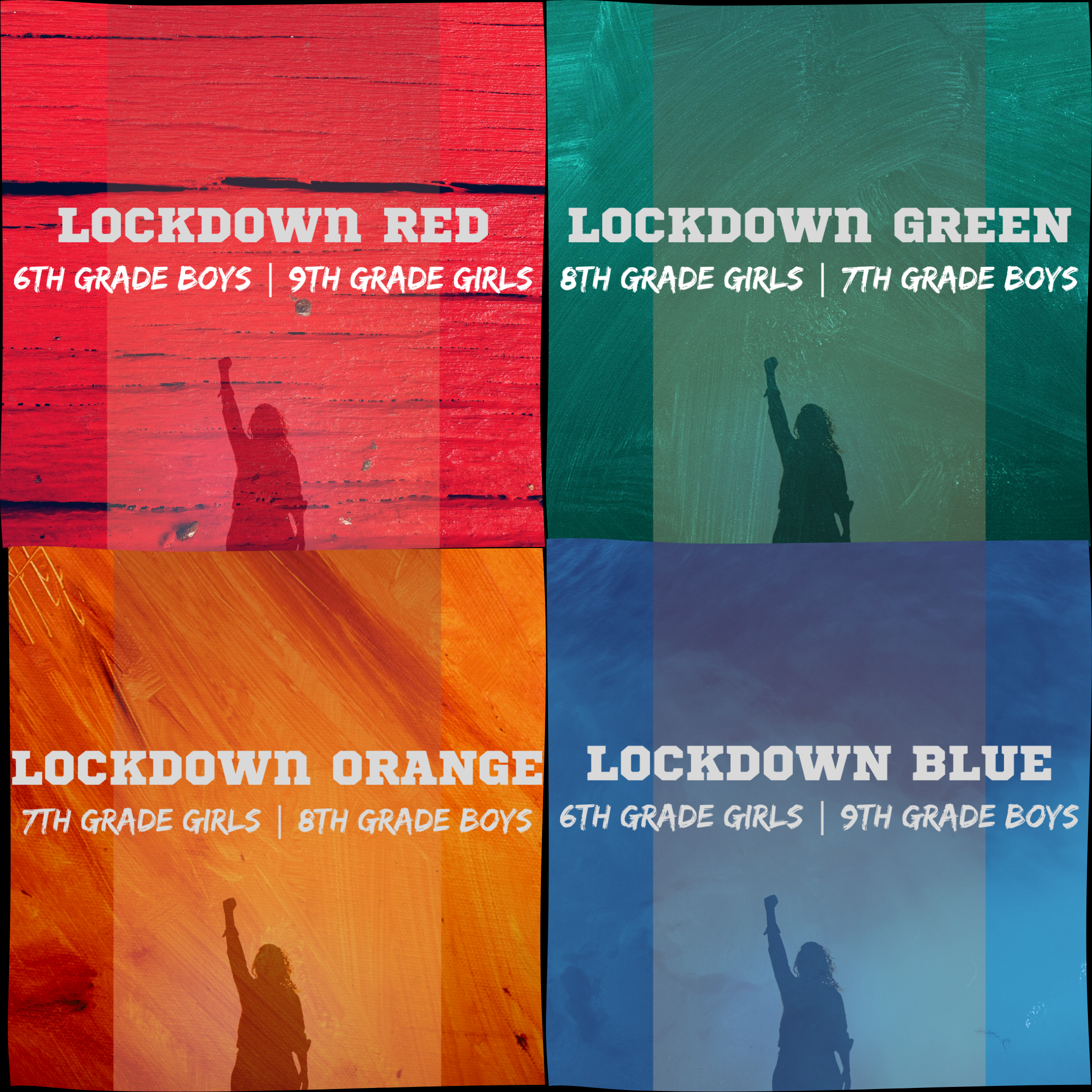 Register now and don't miss out! Your Tribe is calling…how will you answer?
Children ages 4 through entering 5th grade are invited to attend Chapel Kids Camp this same week.